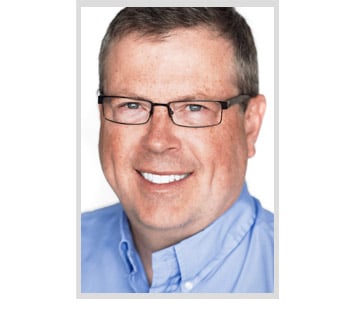 Dr. McReath attended the University of Wisconsin-Madison as an undergraduate, and after three years of study, was accepted into Marquette Dental School. Upon graduating from Marquette Dental School in 1991, he was accepted into their two-year orthodontic graduate program to complete his advanced specialty training. In 1993, he earned his Master of Science degree along with his certification as a specialist in orthodontics and dentofacial orthopedics from Marquette.
Since the completion of his schooling in 1993, Dr. McReath has practiced his specialty in orthodontics for over 30 years. Over the past 30 years, there has been an amazing evolution in orthodontic technology. Dr. McReath now treats patients with fewer extractions and rapid palatal expanders and a decreased need for surgery. Treatment times have shortened, and it takes a fewer number of appointments to complete treatment.
Dr. McReath has a passion for orthodontics. His goal is to provide the highest quality orthodontic treatment for adults and children in a caring and courteous environment. Dr. McReath and his team strive to create beautiful smiles along with lasting friendships. He is also dedicated to attending continuing education courses to provide excellence in the most technically advanced treatment possible.
Dr. McReath stays abreast of the latest technological advances in orthodontics with active memberships in the American Association of Orthodontists, American Dental Association, Wisconsin Dental Association, the Sauk-Juneau-Adams Dental Society.
Dr. McReath grew up in Portage on his family farm. Outside of work he enjoys spending time outdoors with his family. He and his wife Gina have five children and twin grandsons. Some of his favorite activities include attending his children's various sporting events, hunting, fishing and golfing.